Superfoods are simply what their name suggests, foods that have specific, powerful healing properties, loaded with all vital nutrients and are whole in their own existence. They can be consumed in almost any form like raw as a whole, as condiments, adding them as toppings or flavouring agents. Any food that possesses properties meant to provide well being in a natural manner can simply be termed as a superfood. In Indian household kitchens, these types of foods are used well and best is taken out of them making them to be called Indian superfoods as well. They include mustard, cumin, fenugreek, sesame seeds, hemp seeds, flax seeds, nuts, dry fruits, turmeric, cardamom, fennel and the list go very long.  From hair to toes they offer a great variety of health benefits. They can be further divided as superfoods for energy, superfoods for the immune system & superfoods for nutrition.
Some of the important superfoods that can be easily incorporated in a balanced diet & benefits of superfoods are discussed below: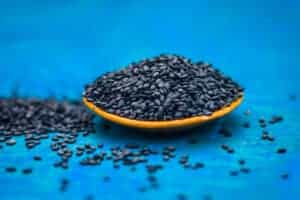 Black sesame seeds – Tiny black oily-seeds easily come into sight on top of the breads, burger buns and many uncountable numbers of dishes prepared all over India for many festivities/occasions. Little known black sesame seeds besides imparting a nutty/crunchy touch to whatever they are added into are also abundantly loaded with basic vitally important nutrients which makes them to be listed under the "superfoods". Especially in a country like India where the ancestors are worshipped for a 15 days period every year during the months of September-October, black sesame seeds are an important ingredient during the ritual and easily find their way into the diet, more specifically called "Indian super food". The seeds provide an impetus to the body due to their richness in the substances like healthy fatty acids and antioxidant which mainly aid in weight loss and reduction of bad fats in the body, therefore, leading to a healthy heart and venular health. Not just raw seeds, even the oil extracted from them possess unique characteristics. The application of sesame seed oil over the skin lowers the risk of melanomas due to direct ultraviolet exposure.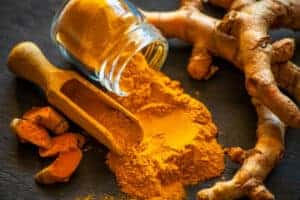 Turmeric Powder – At times like these, when a person is highly recommended to work on his immunity by making it strong enough to fight viral as well as bacterial infections turmeric or Haldi is one thing that comes to mind. We Indians from the very beginning have been consuming turmeric in various forms be it a flavouring agent in households, immunity booster, decorations, an ingredient during various pious rituals, even a special day is dedicated for performing Haldi ceremony a day before in Hindu marriages. Turmeric has its roots established from a long time ago. A spoon-full of it dissolved in a glass of milk at night is said to fight a larger set of diseases due to its richness in an anti-inflammatory compound named curcumin. It is even proven to treat those deadly disorders like Alzheimer's, cancers confronting which still is a dread for most in terms of financial drainage. It's property of lowering the inflammation makes it a first home remedial choice for swelling caused due to Arthritis. It is known to cause Antisepsis both by using it internally and externally. Externally, mixing turmeric and ghee and applying it on wounds as a paste and Internally by consuming warm turmeric milk works very well. It is also one of the most important condiments used in Indian households. It, therefore, qualifies as a superfood.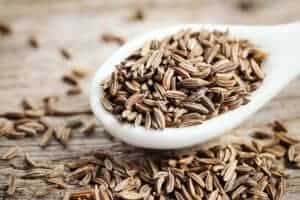 Mustard seeds- During fading winters, one can see those fields appearing like a yellow sheet of flowers called mustard. It is too a superfood, an essential condiment in Indian kitchens which makes it particularly an Indian superfood. The seeds are taken from those yellow flowered mustard plants grown after rainy season ends. The seeds are essentially a part of a variety of cuisines. The nutritional index of the seeds contains an important compound called SELLENIUM which majorly contributes to the reduction of Inflammation related to some disease or even ageing. Another well-known compound present in it is magnesium which is known to reduce the symptoms in asthmatics. These seeds are even known to stimulate appetite if consumed in a certain prescribed quantity. The women facing those inevitable period cramps have found them effective against unease. Other basic nutrients found in mustard are calcium, healthy fats, iron and importantly fibres which are helpful to the patients of constipation. These seeds can be easily incorporated in one's diet by tempering them in snacks, dal, etc. The seeds are also used in the production of mustard oil which is an inseparable commodity particularly from North-Indian kitchens making it an Indian superfood.
Cumin–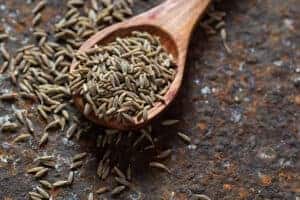 yet another member of the superfood family and the Indian household kitchens, Cumin are those slightly bitter seeds meant mainly for flavour enhancing through tempering which adds to the aroma of whatever it is added to. It is mainly used as a condiment in the main courses like Dal tadka, zeera aaloo, Cumin works better with Asafoetida or what we call 'Hing' to adding flavours. This tiny, pointed seed is laden with weight loss properties making it stand out in the kingdom of seeds. Consumption of cumin water not only aids in the fat reduction but also keeps the GIT (gastro-intestinal tract) sound and well functional. Fitness enthusiasts suggest consumption of buttermilk with cumin seed powder added to it making it a healthier option over other weight loss drinks. Various endocrinologists advocate consumption of cumin to control type 2 diabetes which nowadays is very common among populations. A disorder called Irritable bowel syndrome in which episodes of constipation and loose stools occur alternatively can be prevented as well.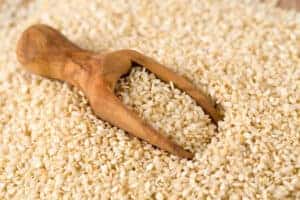 White sesame seeds- Belonging to the same group of Superseeds, white sesame is different from black sesame in terms of its lower nutritional value due to its hull being removed yet making them a healthy option to choose for consumption. They too can find a way into our balanced diet very easily in the form of mouth-watering savouries. In northern India, we even have a festival dedicated to this particular seed when various dishes are made out of them along-with jaggery in the cold winter month of January. They are given so much of importance not just for the sake of some superstition but because of their nutritional qualities. White sesame seeds are rich in lignans, vitamin E, Vitamin B, Calcium, copper, iron, fibres, healthy fats promoting production of good fats in the body which in turn leads to reduction in cholesterol levels.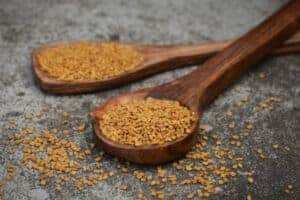 Fenugreek Seeds- This yellow seed also called 'methi dana' is an Indian super food for a reason. Most importantly, fenugreek water aids weight loss very quickly making it an appropriate drink for the ones craving for that slim and fat free, toned and attractive body. Being an antioxidant, it offers very low or no calories making one eat less. A thick paste made out of these seeds can be applied as facial cosmetic for a natural, glowing skin. According the Ayurveda, some people face issues like sudden pain anywhere in their bodies due dominance of a 'dosha' called 'vayu' (wind) which is proven to be vanished by consuming fenugreek seeds. Another way of incorporating them into the diet is by having the sprouted seeds which even adds to its taste. Children with milk or milk product allergies should be administered with these seeds. Another benefit of this superfood is the richness of its iron content necessary for the women giving birth.