FESTIVE SPECIAL EASY DRY FRUIT RECIPES
With the month of September approaching its end, we are coming closer to the festive season beginning from October and lasting till December. In these pious times, we start preparing ourselves for the celebrations that comes with an utter need of preparing various dishes at home to be relished and enjoyed. Discussed below are some easy festival recipes mainly constituting nuts and dry fruits.
Kaju-katli– One of the most famous special recipe prepared mainly during festive season. Very much enjoyed by children as well as elders kaju-katli can be an important ingredient of your dessert tray to be rolled around when guests come over. This diamond shaped relish can be made by adding saffron to it providing it a rich taste and aroma. But, with fears of covid19 it is time to bring home cashews and all other ingredients and prepare it in your own kitchen, since it is not very safe to go out and purchase. Kaju katli (cashew barfi) may seem very difficult to prepare seeing its amazing taste and decoration but it is not. Preparing it does not involve any kind of rocket science that is difficult to understand.
Ingredients-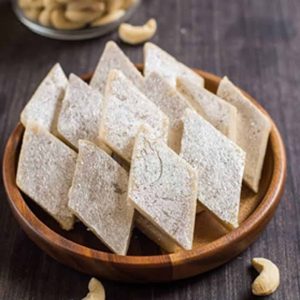 Sugar
Saffron
Milk
Pure ghee
Procedure- To start with, soak the required amounts of cashews overnight and rinse them the next morning. Grind them in a mixer-grinder to make a thick powder-paste. Now in a pan add right amount of sugar and water half the quantity of sugar and heat till sugar completely dissolves. Now, to this syrup add the cashew powder-paste and stir until it forms a thick paste. To it add 2 teaspoons of ghee and trace of milk. Turn off heat, empty the pan into a bowl and let cool. Now, make a dough out of it and press it with a roller (belna) judging the thickness right. Cut, it into diamond shaped pieces and decorating with silver foil in the end.
Rum cake– Christmas is the very last festival of the year celebrated worldwide by the Christian community marking birth of Jesus Christ. No festival is ever complete without making anything special to have. Christians too prepare a special cake out of raisins and rum celebrating this traditional and religious day. The cake is an important part of Christmas day since time immemorial hence continuing the ritual a cake mainly loaded with nuts and dry fruits can-not be omitted from Christmas celebrations. Preparing a rum cake is very easy and exciting.
Ingredients-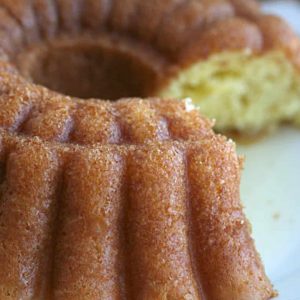 Procedure- Now beginning with the method soak raisins in rum for approximately two weeks. In a bowl, add butter, powdered sugar, soaked raisins, nuts and mix well. To it add all purpose flour, nutmeg powder, baking powder giving a good mix. Pour the ingredients in a greased cake tin and bake it for 80-90 minutes. For icing brush alcohol all over it. Serve.
Dry fruit Panjiri– As soon as the month of September ends, a slight cold winter sensation starts invading making the nights cooler enough with intensity increasing later in October and November marking the beginning of winters. An appropriate time to have all healthy stuff like jaggery, dry fruits and nuts that also have a property of keeping the body warm. The Punjabi community of our country are up with their famous dish fully loaded with these 'Winter Gems' that is healthy and delicious. Discussed here is the quick recipe of Punjabi Panjiri basically originating from the beautiful land of five rivers, 'Punjab'.
Ingredients-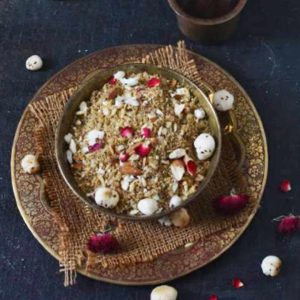 Whole wheat flour
Pure desi ghee
Fox nuts
Jaggery
Almonds
Walnuts
Raisins
Cashews
Tragacanth gum cryatals ( Goond)
Melon seeds
Procedure- In a frying pan take ghee in a considerable quantity and add gum crystals to it and cook until they are puffed. Now dry roast all the nuts and set aside. Now, to ghee add whole wheat flour and roast it well until it changes color to golden brown, set aside to cool. Now, prepare jaggery syrup and add it to the cooked wheat flour along with the nuts and ground puffed gum crystals. Mix them well and thorough. Panjiri is ready to be served.
Sheer khurma– Eid ul-fitr or mithii eid is celebrated with much enthusiasm by the muslim community of our country marking the end of the pious month of Ramadan. A month of long continuous fasting is observed by them pleasing the almighty god to seek blessings. Meethi Eid is never complete without having prepared Sheer khurma or 'dry-fruit sewai' at homes served to friends and relatives. Below shared is the special recipe of sheer khurma-
Ingredients-
Cashews
Almonds
Walnuts
Melon seeds
Vermicelli
High fat milk
Mawa (whole dried milk)
Sugar
Rose water (Optional)
Procedure- In a pan, to ghee, add all the nuts, raisins and dates and cook until fragrant. Setting them aside, add vermicelli to the same ghee and roast well until golden brown. Now, add milk into is and let it come to boil making sure to maintain the flame to avoid milk to burn from the pan base. As the milk thickens add sugar to it. Now while stirring add all the cooked nuts and raisins along with grated mawa. Serve it hot.
Dry fruit and nut rolls– Another famous dry fruit snack enjoyed everywhere in Indian households. Containing almost all the dry fruits it is both healthy and warm as required by the body during winters. Given is the festive recipe-
Ingredients-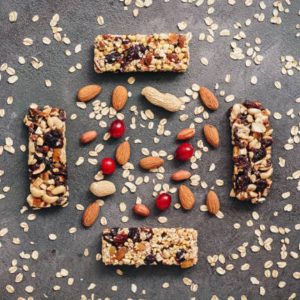 Dry dates
Raisins
Plain unsalted pistachios
Sugar
Ghee
Almonds
Cashews
Coconut powder
Procedure- In a pan roast coconut powder making it dry, keeping aside. Now, to ghee, add nuts and raisins and roast them. Now emptying the pan, add milk to the pan heating at a low flame and slowly adding sugar while stirring. Bring it to boil. Add all the roasted nuts and dates along with coconut powder to it and cook until thickened. Let it cool and cut into rolls.