Sesame seeds recipes are the most traditional and authentic part of Indian cuisine. Since ancient times, people have been including recipes with sesame seeds in their diet to boost their health. But as time passed, the popularity of sesame seeds recipes lost attention in the crowd of street food. This is also because outside food has become more taste-friendly and is easy to grab and have. But, have you ever thought about the harmful effects junk food leaves behind? Well, there is a long list of bad things outside food do to your body. So, now what? If you think you have to compromise between taste and health then this article provides an even better solution, as, here you would get all the amazing recipes with sesame seeds, which not only satisfy the taste but also boosts the health and is made in no time.
Homemade food is always the best when it comes to being healthy and recipes with sesame seeds are something next level. These seeds are the storehouse of health benefits and sesame seeds recipes are a fantastic way to transfer these benefits inside and satisfy your cravings at the same time.
Below are some wonderful sesame seeds recipes that must be given a try, as these recipes with sesame seeds would surely find a place among your favorite dishes.
7 Amazing Recipes with Sesame Seeds: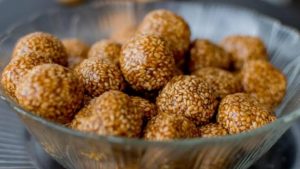 1.Til ke ladoo:
Amazing Recipes with Sesame seeds Til ke ladoos are the specialty of 'Makarsankranti' and are enjoyed by all age groups. These ladoos hold the top position among sesame seeds recipes as it turns out to be a stunning weight loss dessert.
Ingredients: White sesame seeds, ghee, jaggery, dry fruits, peanuts.
Method: In a pan dry roast the white sesame seeds for 5 to 10 minutes on low to medium flame until it turns aromatic. Now take another pan, add some ghee, and crushed jaggery. When the jaggery completely melts down, add crushed dry fruits and peanuts to it. Cook the jaggery syrup until it becomes frothy. Turn off the heat and add the roasted white sesame seeds. Combine everything well and start forming balls out of the mixture when it's lukewarm to give the ladoos a perfect shape.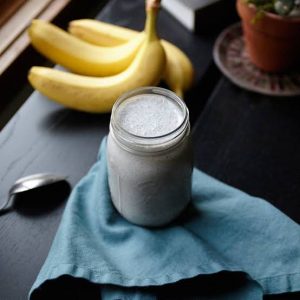 2.Sesame smoothie:
Did you know that the traditional-looking sesame seeds can be made into a rich, classy Amazing Recipes with Sesame seeds smoothie that you can brag about? Well, you can now start your mornings with one of the amazing sesame seeds recipes, loaded with all the health in just one glass. Yes! Sesame smoothie is not only the most tempting among sesame seeds recipes but is also tasteful and healthy on the same page.
Ingredients: White sesame seeds, ripe bananas, freshwater, a pinch of sea salt, and vanilla extract.
Method: In a blending jar, add one glass of freshwater, 2 ripe bananas, some white sesame seeds, vanilla extract, and a pinch of sea salt. Now, blend all these to form a smoothie and enjoy. This is the quickest among sesame seeds recipes therefore, must be tried out.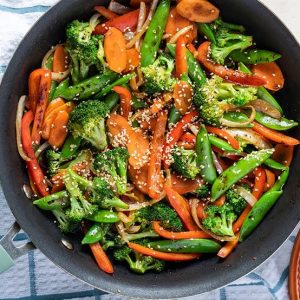 3.Crunchy salad:
The salad diet has become a trendy option for youngsters these days. Well, this recipe is going to be the most favored among recipes with sesame seeds, as it contains the goodness of salad and crunchy sesame seeds together. Sesame seeds recipes hold power pack nutrition and crunchy salad is the best for those looking for extreme weight loss.
Ingredients: Carrot, spinach, broccoli, sweet potatoes, bell pepper, olive oil, salt, lemon juice, white sesame seeds, and mixed herbs and spices.
Method: Cut the above-mentioned veggies into small rectangular shapes and spread them on a baking tray. Now add some olive oil, salt, lime juice, herbs and spices to give some flavor. After this sprinkle some white sesame seeds on the vegetables to make your meal even more nutty and crunchy. Bake for about 10 to 15 minutes and dig into the crunch of sesame veg salad.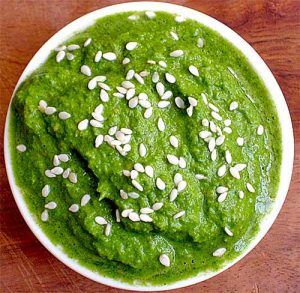 4.Til ki chutney:
Sesame chutney is an all-time favorite recipe, as it compliments all the dishes, especially south Indian dishes. Amazing Recipes with Sesame seeds This spicy chutney is the most salivating among all the recipes with sesame seeds. Til ki chutney is made in no time and requires very little and common ingredients just like the other sesame seeds recipes.
Ingredients: White sesame seeds, coriander leaves, green chilies, lemon, juice, salt, and hing.
Method: In a pan dry roast the white sesame seeds on low flame until it turns aromatic. Now add the roasted seeds, coriander leaves, lemon juice, salt, a pinch of hing, and some green chilies in a blending job. Blend all these to form a fine paste and your chutney is done. Sesame seeds recipes always turn out to be amazing and this chutney does the same by giving a flavorsome punch to your regular meal.
5.Sweet sesame cookies:
Sesame cookies are delicious, easy to make, and are the healthiest among the recipes with sesame seeds. Recipes with sesame seeds often sound interesting and so are these cookies, loaded with the goodness of whole wheat grains and power-packed sesame seeds. These cookies serve as an amazing evening snack to curb your cravings and satisfy your health.
Ingredients: Ghee, powdered sugar, baking powder, cardamom powder, milk, sesame seeds (black, white, and brown), and honey.
Method: In a large bowl, add some desi ghee and powdered sugar. Mix both these ingredients until the mixture turns light and fluffy. Now add whole wheat grains, a pinch of baking powder, and cardamom powder to it. Combine everything and add some milk to form a tight dough. Cover and put the dough in the fridge to rest for at least 15 minutes. On a plate, take some mixed roasted sesame seeds and add some honey to make it sticky. When the dough is set take some portions to make cookies. Coat the cookies in the sesame honey mixture and place them on the baking tray. Bake the cookies for 15 minutes and your evening snack is all set.
6.Sesame Tea Latte:
This Tea Latte is not very popular among the recipes with sesame seeds, but the presence of black sesame makes it a powerful drink and a prominent one among sesame seeds recipes for everyone to give it a try. Sesame seeds recipes have been known for their goodness since ancient times and so is the sesame tea latte which not only helps in anti-aging but also kicks out disease from the body.
Ingredients: Soaked black sesame seeds, boiled water, vanilla extract, unsweetened cocoa powder, cinnamon powder, and honey.
Method: In a blending jar add soaked black sesame seeds, one teaspoon vanilla extract, a pinch of cardamom powder, some cocoa powder (unsweetened), one tablespoon honey, a pinch of cinnamon powder, some coconut oil, ghee, and a cup of boiled water. Give all these a good blend, pour it in a cup, and relish the heart-healthy sesame tea latte.
7.Anarsa:
The traditional anarsa is the charm of Indian sweets. This is one of the most liked among all the sesame seeds recipes. Anarsa, just like the other recipes with sesame seeds, is an amazing health booster besides holding a rich taste.
Ingredients: Overnight soaked rice, white sesame seeds, ghee, mava, water, and oil.
Method: Spread the soaked rice to dry and then grind it to form a fine powder. In a bowl add rice powder, powdered sugar, ghee, and some water. Mix all these to form a soft dough. Again add some ghee to the dough and knead it well. Take a small portion, fill in some mava (solidified milk) and give it a flat round shape. Now coat these in sesame seeds and deep fry them until golden and crispy.
Recipes with sesame seeds are the best solution to tackle health related issues. Many of you consider healthy food items to be plain and boring. Therefore, this article makes an effort to bring out some interesting sesame seeds recipes which are worth trying to boost health and please your taste buds. Amazing recipes with sesame seeds are a wonderful way to inject nutrition and keep problems at bay. So, stop craving junk food and indulge in cooking some yummy sesame seeds recipes to prioritize your health.